WHICH PRODUCT SHOULD I CHOOSE?
YOUR GUIDE TO CHOOSING THE IDEAL PRODUCT
The choice of the right product depends on some aspects of the varnish used, such as scratch-resistance, fire-resistance and the degree of finish.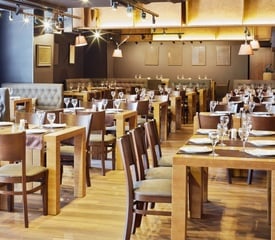 Resistance: Choosing the right finishing varnish depends on the use to which the flooring is to be put and the required performance. If the flooring is subject to a lot of stress it becomes very important to use products specifically designed to cope with this. For staircases, public spaces and other at-risk situations Amonn offers the varnishes Stufex R 290 and Stufex R 2660 that, with their special catalysers, create a hard surface that is highly resistant to scratches and abrasions.
Fire-resistance: The way wood behaves in fire depends on the type of wood and its position. On vertical structures the fire rises easily, while it proceeds more slowly on flooring. Wood is however, always a combustible material and in certain environments, that by law are subject to proven fire-prevention measures, laboratory tested products that inhibit the development of the fire or slow down its propagation are needed. Amonn recommends Stufex Hydrolac varnish which has been laboratory tested as compliant with the EU standard EN 13501, class B,fls1. This versatile, easy to use varnish can be used to increase safety in any environment, including in private homes.
The degree of finish: the final aesthetic effect can be classified according to how glossy the finish is. This value-judgement is in general purely aesthetic. In practical terms however, an opaque finish is less delicate and hides any scratches much better and it must be born in mind that a high-gloss finish can gradually become more opaque over time and that any scratches will be more visible. Clearly, this does not adversely affect the state of the varnish, but it will require more regular maintenance.Which product should I use? The Stufex range provides a number of solutions. See the table for more information.