WHAT DO I NEED TO KNOW BEFORE I START LAYING THE FLOORING?
GENERAL INFORMATION
Before starting to lay the parquet you need to know the type of wood and the surface it is to be laid on and the various precautions to take to guarantee an optimum result.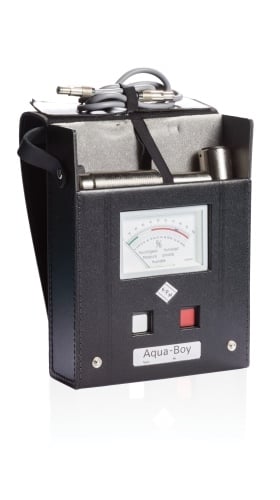 Wood: There are three types of wood flooring. The first two are made of solid wood planks, either single pieces or smaller pieces laid together then, thirdly, multi-layer made of layers of a number of different timbers in which the most prestigious wood which is of variable thickness is on view. The first two are on sale both with and without a tongue-and-groove joint system. If there is no joint system the wood must be bonded to the surface on which it is laid, but even with a joint system it is possible to opt for bonding just the joints or the wood to the surface or both for maximum stability. Multi-layer is often laid as a floating floor, but to reduce noise and if there is underfloor heating it is better to bond the flooring, also for better heat transmission.The under-surface. If the floor is to be bonded in place it is very important to know the type of under-surface, or screed, and it must be properly checked to ensure it is dry, clean, free of any cracks, compact, mechanically strong, sufficiently smooth on top and flat.
Moisture: Recent techniques have added two new types to the traditional screed, made of a mix of sand, water and cement. One of these is anhydrite made of a mix of water and calcium sulphate and the quick-drying type made of cement to which have been added hydraulic binders have been added to speed up drying time. The latter type is becoming ever more frequently used. It is particularly important to check the residual moisture content of this under-surface because the shorter working times sometimes tempt people to cut corners and not wait the minimum periods required between processes. If the phenomenon of bleeding occurs in the cement screed, usually due to too much water in the coating mix or finishing operations getting making it too wet, it must be mechanically removed. If the residual moisture is not as required or in the event of bleeding, there is risk of the parquet becoming detached resulting from the wood absorbing moisture and moving. To speed up drying times the surface of the screed can by rubbed down to open up the pores and facilitate the evaporation of excess water, using dehumidifiers and heating the environment. The use of such suitable damp-proofing primers as Stufex PR 91 and Stufex PR 92 makes bonding possible even when the moisture content is high, minimising this risk. If there is constant rising damp from the under-surface, it will not be possible to lay wood flooring. (See the table giving the ideal working moisture levels).
Measuring systems: To measure the moisture content of the under-surface, a surface or deep moisture meter can be used. Surface moisture meters like Aquaboy, use the electrical conductivity of water to measure the percentage of moisture, but they do not provide very reliable information, particularly for the more traditional type of screed. Deep moisture meters however, provide more reliable results, but they require a deep hole to be made in the screed, running the risk of damaging any pipework and/or cabling underneath.
Consistency: Before starting the bonding process, it is necessary to ensure that the screed is solid, cohesive, not crumbling and that there is no dust or other process residues. Dust on new generation quick-drying under-surfaces can also be caused by over-quick drying due to draughts. It is therefore good practice to lay the under-surface in places with functioning doors and windows. If in doubt about the cohesion of the screed, a primer such as Stufex PR 99 or Stufex PR 100) can be used to make a notable improvement in hold.
Underfloor heating: Underfloor heating, which is built into the under-surface, is now increasingly common owing to its even heat distribution inside the building and its reduced energy consumption. Even though wood is an insulating material, it too, in suitable thicknesses, can be laid on top of an underfloor heating system. In this situation it becomes essential to bond it to the under-surface to guarantee the stability of the system and to improve the heat transmission capacity. If it is to be bonded to radiant flooring, the maximum prescribed moisture content must be maintained, otherwise a water-proofing primer will be needed. To help the screed dry out to the required moisture content, the heating system can be turned on.
Special under-surfaces: Sometimes it is necessary to lay the flooring directly onto ceramic tiling, marble or sheet metal. For these non-absorbent surfaces it is essential to use a specific primer that aids adhesion, such as Stufex PR 93 teamed with a dual-component adhesive.