LIGNEX HARD OIL
Natural oil for wooden indoor furniture and flooring
A healthy environment – Composed of a blend of 100% natural oils and resins, Lignex Hard Oil deeply nourishes the wood and creates an elegant, stain and abrasion resistant surface. Particularly suitable for use on furniture and wooden floors in domestic environments, it is safe for people and provides maximum living comfort.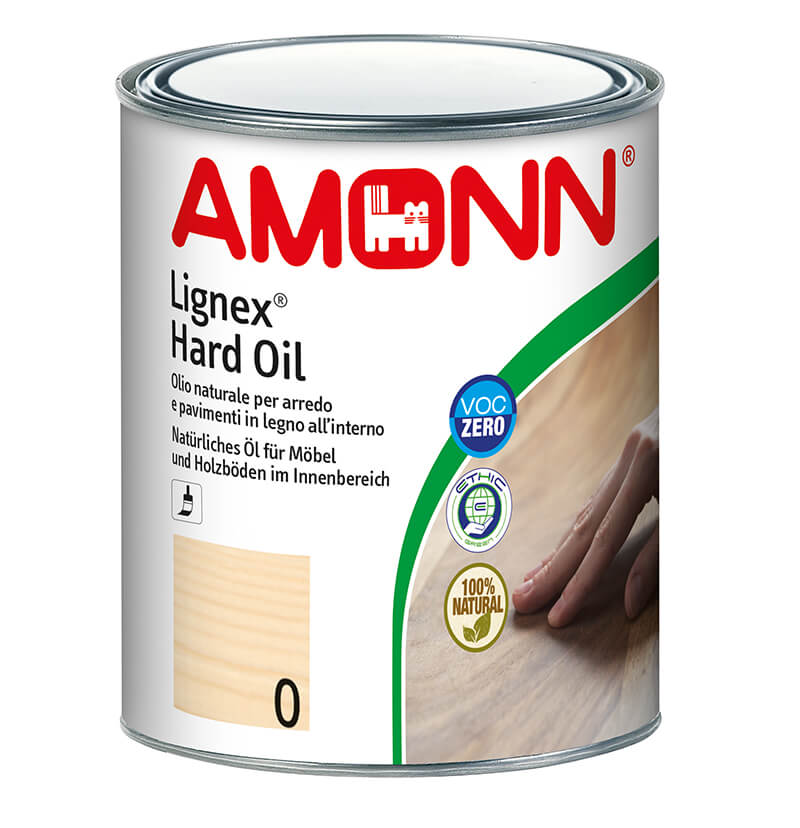 Product information
Caratteristiche tecniche
Pure natural oil with no solvents or water
Gives wood a natural-looking finish
Enhances the wood's natural grain
Penetrates deep into the wood and protects it from the inside
Resistant to water and household chemical products
Resistant to wear and abrasion
Good resistance to stains (coffee, wine, etc.) and dirt
Easy to maintain
Applications
Ideal as initial treatment and maintenance of wooden furniture and flooring in indoor environments. Can be used on all native and exotic/tropical woods.
Drying time
Can be over-painted after about 24 hours
Yield
approx. 15 m²/l per coat, depending on the type of wood
Packaging
0,75L
Recommended treatments
Apply a number of coats depending on the absorption of the wood and, 10 minutes after each coat, remove any excess with a rag.
Colours
Colourless
Find out more about ETHIC GREEN project