LIGNEX HYDRO OIL
Water-based quick-drying oil for outdoor wood
UV-barrier – Ideal for the protection and enhancement of all woods outdoors, from floors to garden furniture and facade cladding. Its water-based formulation, with the addition of biocides and UV filters, protects against weathering and the aggression of micro-organisms. Particularly appreciated for its ability to wear evenly over time, without flaking.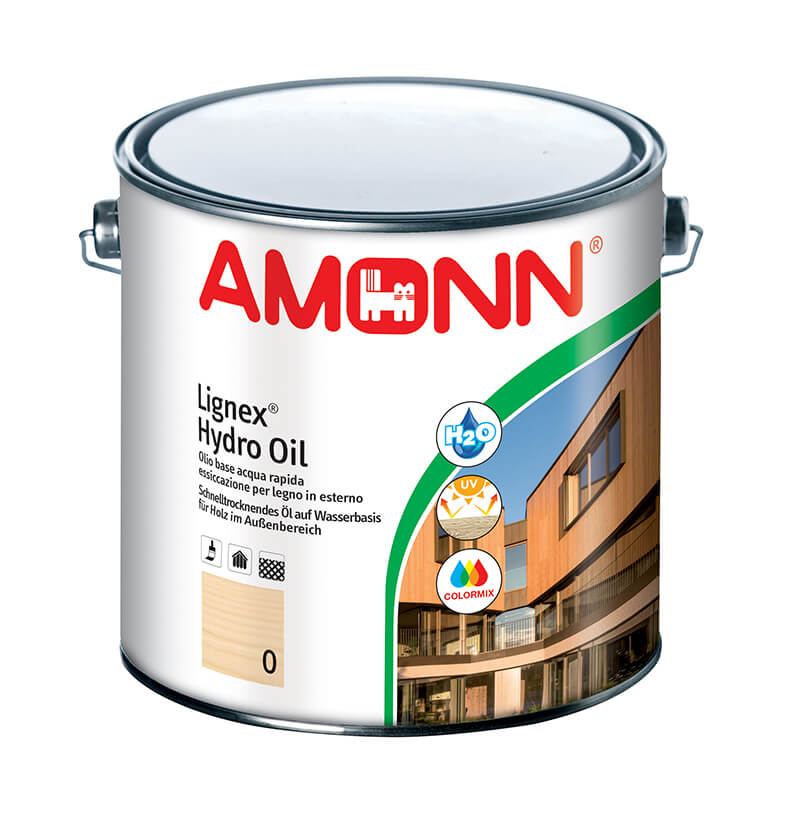 CHARACTERISTICS AND APPLICATION
Partial dimensional stability
COLOURS
Product information
Characteristics
High protection against UV rays and humidity
The water-based formula ensures quick drying times
Contains active ingredients that protect against microorganisms
Fades over time, does not peel
Easy to maintain, no sanding required
Water-resistant
No danger of spontaneous combustion
Penetrates deep into the wood and leaves the pores open
Good resistance to abrasion.
Applications
Ideal as initial treatment and maintenance of outdoor wood that is not in constant contact with soil or water, e.g. façades, terraces, garden furniture.
Drying time
Dust dry after about 1 hour, can be handled after about 2 hours, can be over-painted after 4 – 48 hours
Yield
approx. 12 – 18 m²/l per coat, depending on the type of wood
Packaging
1 l – 2,5 l – 5 l
Recommended treatments
1 – 3 x Lignex Hydro Oil depending on the absorption of the wood.
Pre-treat wood which is not very durable with a protective primer.
Colours
Colourless – colormix