Cloe Wood & Deck
Water-based oil-wax for outdoor wooden floors and furniture
CLOE WOOD & DECK is a water-based protective oil-wax based on natural resins, ideal for the protection and enhancement of outdoor wooden floors and furniture. It makes wood water-repellent and resistant to stains, trampling and weathering.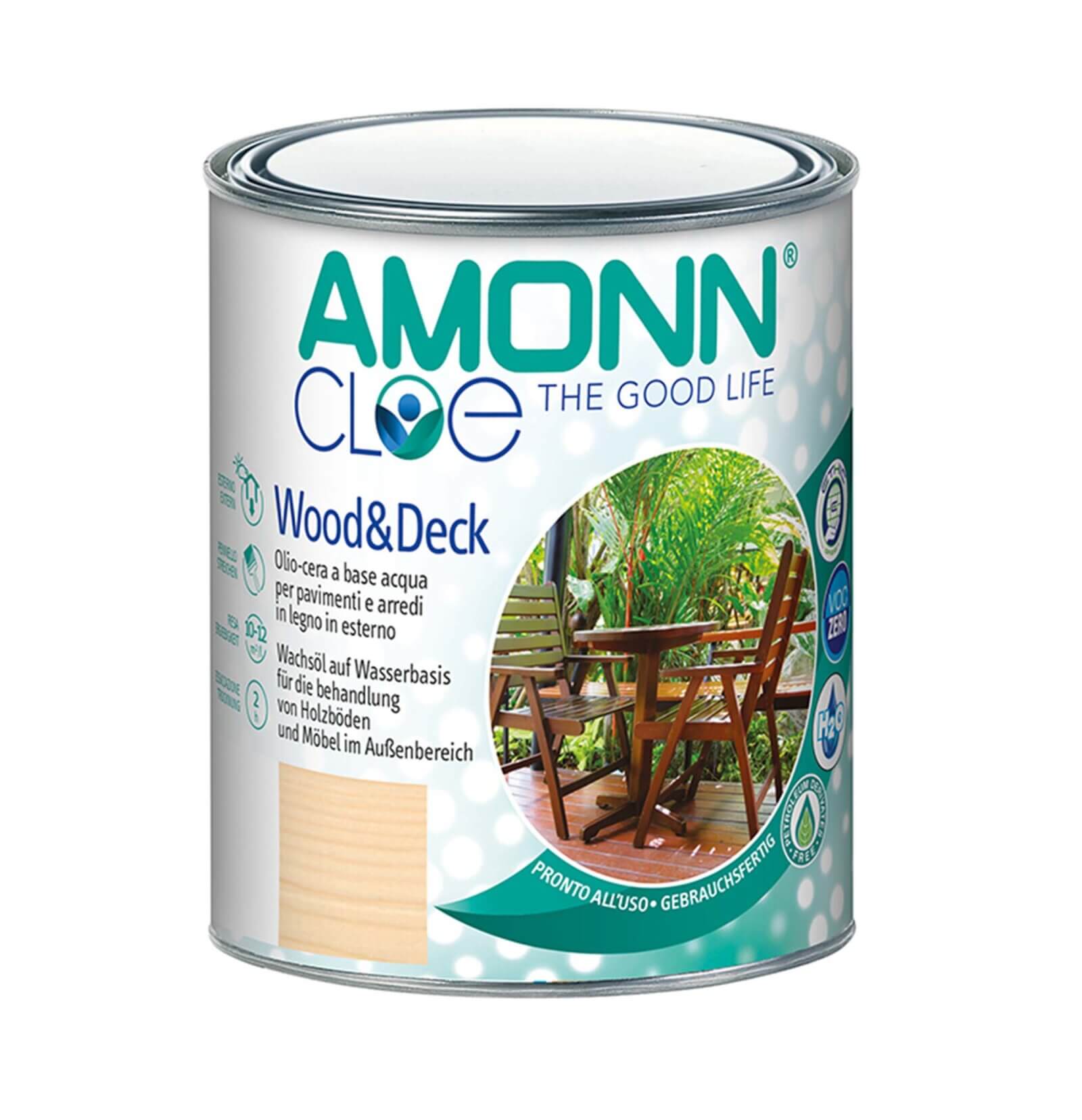 CHARACTERISTICS AND APPLICATION

Product information
Features
Penetrates deeply, does not film or crack
Protects wood
Easy to use
Leaves the pores of the wood open and controls the exchange of moisture between the wood and the air
Contains active ingredients to protect the film from micro-organisms
Applications
Suitable for the initial treatment and maintenance of wood subjected to trampling but also for wooden furniture, cladding, structures and fixtures in outdoor environments.
Total declaration of raw materials
Water, vegetable resins, tung oil, borates, casein, soya lecithin, attapulgite, sodium hydroxide, carnauba wax, iron desiccant, IPBC, mineral pigments (mineral oxides, bone black)
FREE FROM: acrylic, polyurethane, vinyl and alkyd resins of petrochemical origin.
Total VOC (volatile organic compounds) declaration
Non-film-forming impregnating agents for wood (cat BA/e) according to Directive 2004/42/EC. The EU limit value for this product is 130 g/l. This product contains 0 g/l VOC.
Drying time
Approx. 2 hours, depending on the type of wood.
Yield
10 – 120 m²/l, per coat depending on the wood absorption
Packaging
0.75l  – 5 l – 20 l
Colours
lightly pigmented in AMBER colour