Amonn Trowel Sponge Mohair
Amonn sponge board with mohair pad 14 x 22 cm
Homogeneous impregnation for a perfect result – By combining a special sponge pad with a covering in mohair, the Amonn trowel enables perfect application of impregnating agents without brush strokes or lines. Furthermore, it minimizes waste, allowing optimal use of the entire product.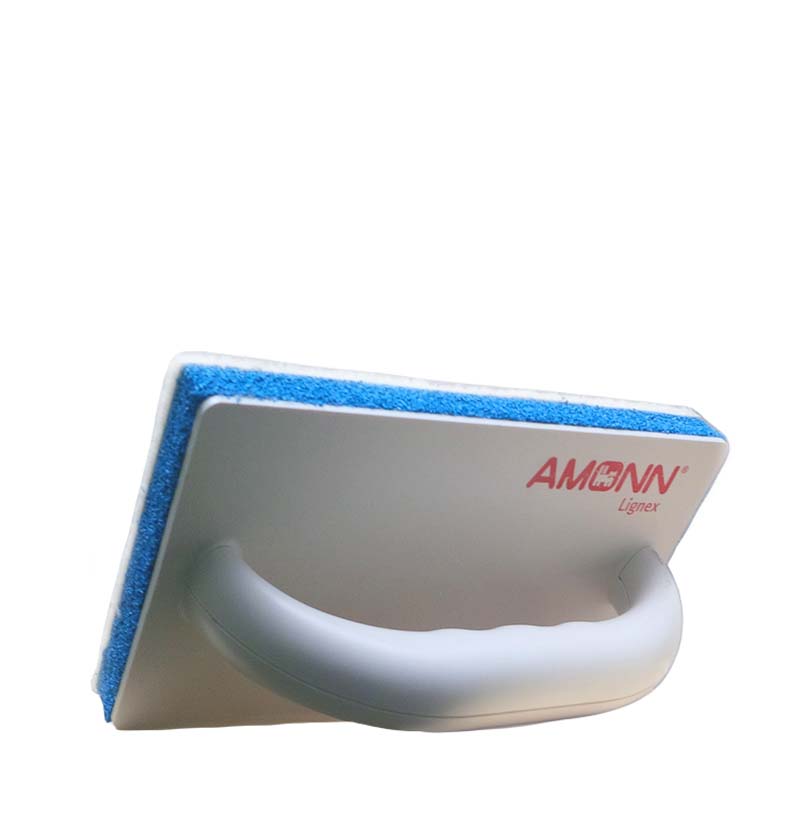 CHARACTERISTICS AND APPLICATION
Product information
Characteristics
User-friendly
Impregnates uniformly in a single pass
Does not leave signs of passage on the surfaces
Does not drip
Excellent yield
Ideal for revising machine-painted elements
Reduces application times
Applications
For the treatment of wooden elements such as beads, beams and panels, even of large dimensions.