BESSEMER REINIGER W15
CLLEANER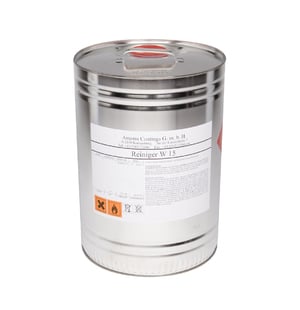 CHARACTERISTICS AND APPLICATION
Product information
Applications
Bessemer Reiniger W15 is used to clean and degrease sheet metal roofs. It can also be used to clean dirty working tools such as brushes, airless pumps, etc.  
Yield
10 m²/l when used as a degreaser
Packaging
1l -5l – 10l – 30l  
Recommended treatments
Change the cleaning rags regularly.