BESSEMER FALZVERSIEGELUNG
Water-based complementary product for sealing and waterproofing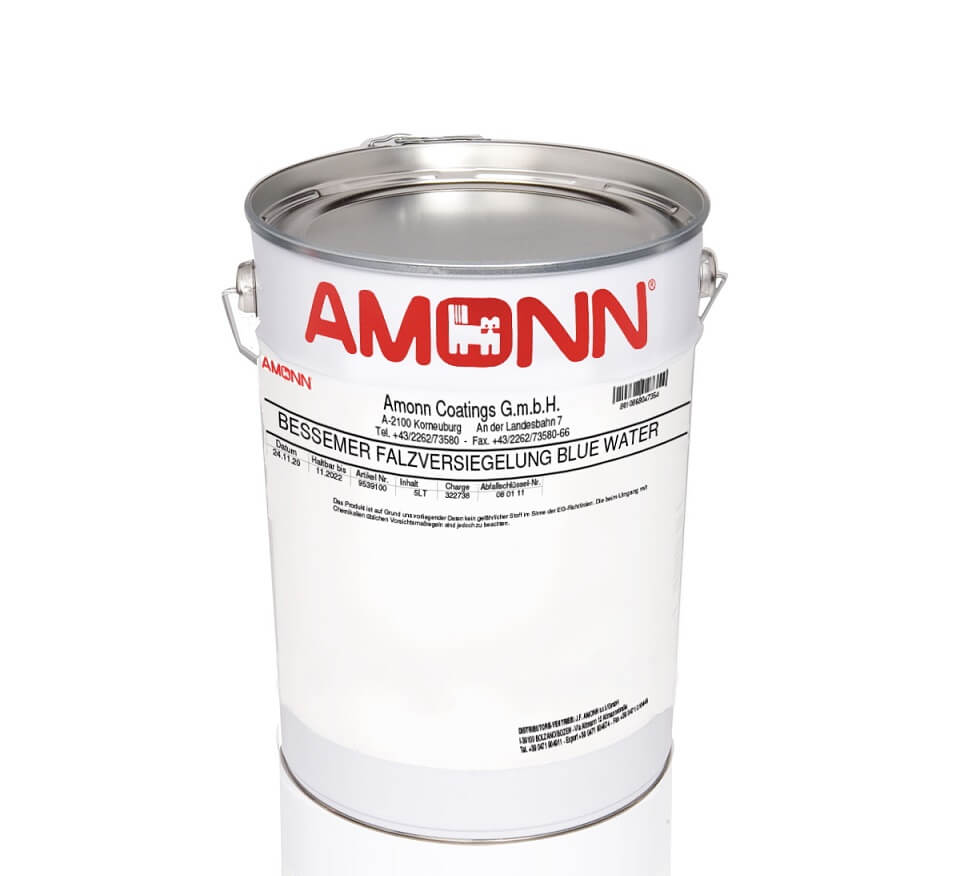 CHARACTERISTICS AND APPLICATION
Product information
Characteristics
High capillary strength
Oil based
Water repellent
Colourless, dyed blue for easy identification, decolourisation takes place after 1-2 days.
Field of use  
Bessemer Falzversiegelung is a product for sealing and waterproofing seamed sheet metal coverings against capillary water infiltration.
Drying times 
Dust dry: after approx. 16 hours;
Material consumption
70-90 ml/m2, yields approx. 200 rm/l per coat at fold height of seam.
Container sizes  
5 l
Recommended treatments  
Bessemer Falzversiegelung "Blue Water" applied with a radiator brush into the folded seam in order to allow capillary absorption.
Documents
DOWNLOAD TECHNICAL DATA SHEET
LOGIN SAFETY DATA SHEET AND CERTIFICATES